The previews for Argo came out over the summer. A movie about a secret spy mission?  Sign me up!   After finally finding some time to go, we saw it last night.  Argo was outstanding.
Photo from Movie Fanatic
The movie is loosely based on the true story of a rescue mission that took place during the Iran hostage crisis from 1979-81.  Since I was just about 7 during that time, my only knowledge of it comes from the history books.  However, this rescue mission was actually kept quiet for many years. 
It's the story of 6 Americans who escaped the hostage situation at the embassy and took up to hiding in the homes of Canadian and British ambassadors.  Tony Mendez, the CIA agent who was essentially in charge of coordinating the mission set out to bring the six American's home under the guise of making a movie.  He enlisted some Hollywood players to make the story feasible and then headed to Iran as the movie's producer.

Photo from The Telegraph 
Upon arriving he met the American's, setting them up with new identities – Canadian movie makers.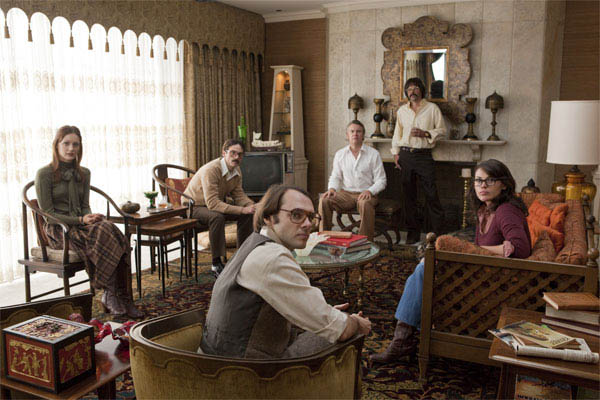 Photo from Tribute.ca
Ben Affleck directed and starred in the film as Tony Mendez.  With the Matt Damon/Ben Affleck pair, I've always preferred Matt Damon's roles, but I'll tell you, Affleck was good.  The whole movie was good.  Heart pounding, gut wrenchingly intense, but so good.  When the movie first came out, I looked it up because I wondered if it was a true story.  I knew how the situation ended, and I was still a nervous wreck during the film…in a good way!
There were definitely liberties taken with the story, and Ben Affleck admits it, stating that Hollywood embellished and adjusted, as they usually do. However, even after reading about how the movie is different, my opinion of it remains the same.  It was very well done.
I'll be surprised if the film and Affleck aren't honored during the coming awards' season.  If you get a chance, go see it.