(Thanks to Jill for allowing me to use this picture of Téa)
Books to the ceiling,
Books to the sky,
My pile of books is a mile high.
How I love them!
How I need them!
I'll have a long beard by the time I read them.
-Arnold Lobel
The holidays are just around the corner. If you are looking for a good book for a loved one or a book for you to curly up next to the fire and read, let me help.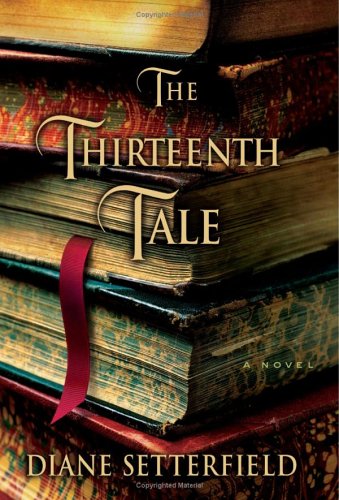 The Thirteenth Tale
was chosen by
Jason
for our book club about a year ago. At first I was skeptical. I am not a reader of fantasy/weird/unreal type books. In fact, the back of the book mentions ghosts and ghost stories. I complained a little, but started the book - I always start the books for bookclub, even if I don't finish them. However, after about a chapter I was hooked. It is an outstanding book with a lot of twists and turns and the "ghosts" are explained in the end. It is one of the best books I have read. Really!

Mr. Willowby's Christmas Tree is an oldie but a goodie. In fact, the book I have is from 1963 and done in ink drawing and green washes. It is very cute and the story is a sing-songy rhyme - there's just something fun about stories that rhyme. My mom read this to me when I was little (way after 1963 by the way) and I loved it. I read it to my students last week and they enjoyed it as well, even without the color pictures. All ages will love it!