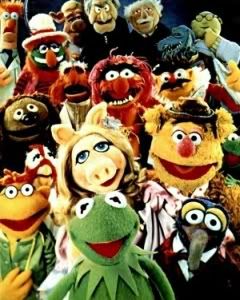 Last week my 2
nd
graders earned a "Marble Party" by
accumulating
100 marbles in a jar for outstanding classroom behavior since August. I told them that it was their party and they could democratically plan the party according to the majority's votes. After a short discussion, three choices were agreed upon - A Pizza Party, A "Potluck" Party, and A
Rootbeer
Float Party - I know how cute is that? Then we took a vote and the "Potluck" Party and the
Rootbeer
Float Party tied. Collectively we decided that we could do both. I would provide the
rootbeer
floats and if students wanted to bring in treats to share with the class, they were allowed to to do that. This year's class is
sooo
easy going that I could have just given them all a hug or high-five for the "Marble Party" and they would be thrilled, so a combination "Potluck"/
Rootbeer
Float Party is so fantastic they can hardly stand it. "I'm so excited!" one student exclaimed waving his hands, fanning his face.
I promised the kids that during the party I would show them a movie as well. I found a few movies that I could access to show on my "magic" whiteboard, and the next day we voted on them. Their choices were
Madagascar
,
Meet the

Robinsons
(which I kept referring to as
Mrs. Robinson
),
Ratatouille
, and the
Muppet Movie
. I added the
Muppets
to the list at the last minute because in December I showed them the
Muppet Christmas Carol
after studding families/traditions in England. They really enjoyed it so I thought, "What the heck, this will give them another choice."
Much to my surprise, the
Muppet Movie
took all but a couple of the votes. The kids were thrilled with the choice. Now, as someone who grew up in the 80s, I love the
Muppets
. They are a hoot! I was really surprised though that the kids would be so excited about them. The
Muppets
aren't sleek and sassy (except for Miss Piggy of course) and the shows and movies certainly aren't fast paced. As a teacher, every year I see attention spans reduce and expectations increase as our world's technology advances. More of my kids have video games than books, so this vote threw me for a loop. I'm thrilled that my kids want to see a movie that's not popular and trendy and not only did they vote for it, they can't stop talking about it. The Marble Party is this Friday and all week they've reminded me that it is this Friday. "Don't forget the movie," they tell me. "I think that movie is going to be so funny," they tell each other. It's really very sweet.
Did you watch the
Muppets
(shows or movies) when they were popular? Who were your favorites? I think all the characters were very funny, but the two old guys who heckled in the theatre crack me up!